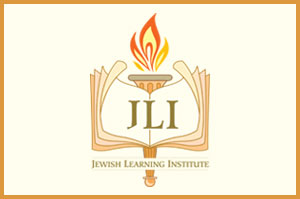 JLI, The Jewish Learning Institute
With over 250 affiliates worldwide, the 
Jewish Learning Institute
is an international revolution in adult Jewish education. Professional and creative, informative and exciting… with a new six week course each season, the JLI brings a fresh outlook to the entire spectrum of Jewish life.

Each week, our stimulating classes will intrigue and inspire you with vibrant presentations of Jewish thought, tradition and the mystical dimension. JLI's unique blend of timeless wisdom and contemporary perspectives helps students of all backgrounds grow in the precious essentials of Jewish literacy, as they gain priceless insight into the most important personal, community and global issues of our time.
Come join a JLI course—it's six weeks… that last a lifetime.